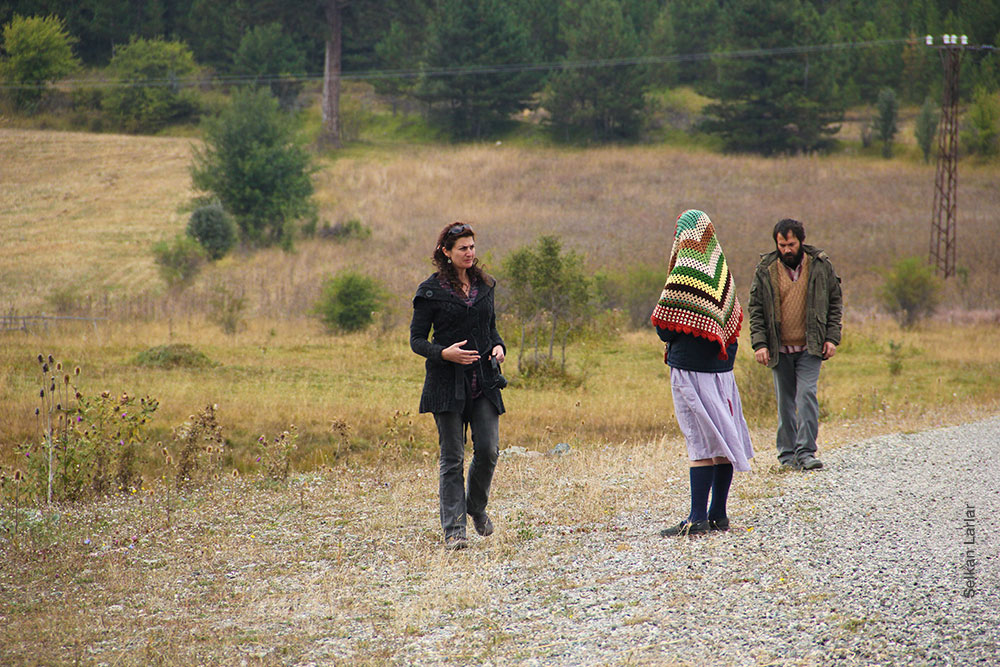 Pelin Esmer, writer & director of both fiction and documentary films, studied sociology in Istanbul, afterwards moved on to cinema. She established her film company Sinefilm and since 2001 she has made her independent films The Collector, The Play, 10 to 11, Watchtower, Something Useful and Queen Lear.
A feature documentary, The Play made its international premiere in San Sebastian Film Festival. It has been screened over 50 festivals around the world and received many awards including "The Best New Documentary Filmmaker Award" in Tribeca Film Festival. Her first fiction 10 to 11 was one of the six projects chosen by Cinéfondation- Résidence du Festival de Cannes in Paris where she worked on the script.
An official selection of San Sebastian Film Festival, her first fiction 10 to 11 received many awards in various festivals around the world and was released in cinemas in Turkey, France and Germany, afterwards broadcasted on TV Arte France. Her second fiction Watchtower which premiered in Toronto and Rotterdam Film Festival has been screened in many countries and five different states of USA as part of the Caravanserai Program.
Something Useful received the best screenplay award in Tallinn International Film Festival, FIPRESCI awards in Istanbul Film Festival followed by the best director, best screenplay and best actress awards in Turkey.  After the festival tour, the film was released in Turkey and Netherlands.
In 2018, Esmer was invited to Berlin by DAAD Artists-in-Residence Program where she developed her lastdocumentary film Queen Lear, a follow-up to her film "The Play" which was broadcasted on TV in Netherlands.Having premiered in Sarajevo Film Festival, Queen Lear received Yılmaz Güney Jury Award and SİYAD Cüneyt Cebenoyan Critics Award at Adana Golden Boll Film Festival in Turkey. The film also returned with grand prizes from many festivals such as CMCA PriMed Mediterranean Documentary Film Festival and Tetouan International Film Festival. The film continues its festival journey.
In 2020 MUBI Turkey and MUBI International presented all of Esmer's films in Turkey and abroad with the retrospective titled "Journey to the Heart with Pelin Esmer". At the same year, Istanbul Modern Museum Cinema launched a retrospective of Esmer's films as the part of their "Meeting with the Directors" series.
Esmer was invited by the Camargo Foundation to the artist's residence in Cassis-France, in the fall of 2019, where she started to write the script for her new fiction film. Recently, she continues working on the development of the project.
Filmography
2019 Queen Lear
documentary, 85',
writer, director, producer, editor
2017 Something Useful
fiction, 107'
writer, director, producer, editor
2012 Watchtower
fiction, 100'
writer, director, producer, editor
2009 10 to 11
fiction, 110'
writer, director, producer, editor
2005 The Play
documentary, 70'
writer, director, producer, camera, editor
2002 The Collector
documentary, 46'
writer, director, producer, camera
The names of the artists appear in the names of the photos given above. It is kindly requested not to use without reference.